Alongside the Nordic Combined Planica also hosted the first of two FIS Ski Jumping Continental Cup competitions. 64 athletes from 16 countries had good conditions on the Bloudek giant large hill and were seen by quite a few spectators that visited the valley under the Ponce mountain.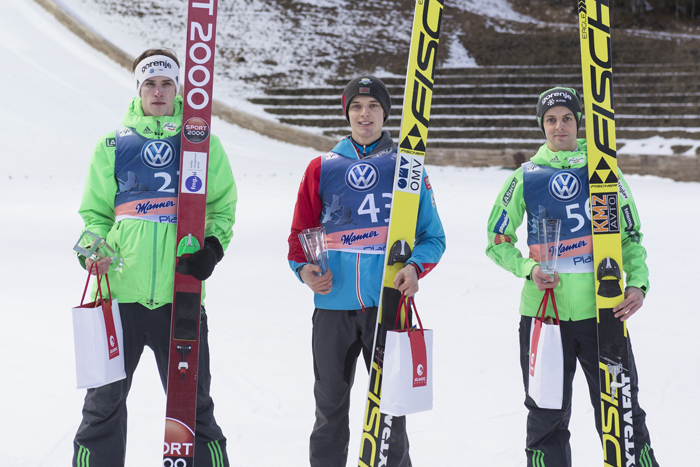 PHOTO GALLERY >>>

After the first round the lead belonged to home athlete Tomaž Naglič (131.5 m), who had a 0.3 point advantage over Austrian Thomas Hofer (131.5 m). Tilen Bartol, another Slovenian, took the third place with the longest jump of the round (135.0 m). He was trailing one point behind the leader.

We saw a great performance by Phillip Aschenwald from Austria in the final round. 138.5 meters was enough to put him in the first place with 5.7 point lead over Semenič (136.0 m), who was fourth after the first round. With a jump of 130.5 meters Naglič finished in third place.