ELAN. A word with a strong meaning. Eagerness. Enthusiasm. Drive.
 
70 YEARS. Tradition. Hard work. Ups and downs. Innovations. Emotions. Victories.

Explosive creativity, enormous power of imagination pervading the air at the foot of Mt Begunjščica, willingness to bet on 'crazy' ideas, all this and more has made Elan one of the most provocative developers in sports. Silently but persistently, Elan continues to set the trend in the sports industry. The international awards it boasts do not happen by accident.

PLANICA and ELAN

Two Slovenian trademarks. Both symbolise emotions, tradition, victories and enthusiasm, élan. We will never know how much élan was needed for the jumps and flights made in Planica over the last 70 years. We can figure out how many Elan skis have made it to the podium in that valley, but we already know the number is very high. We have won crystal globes together and broken world records. Of all sorts. Some of these records have fallen because of the people who have made Planica into a symbol of celebration and pride.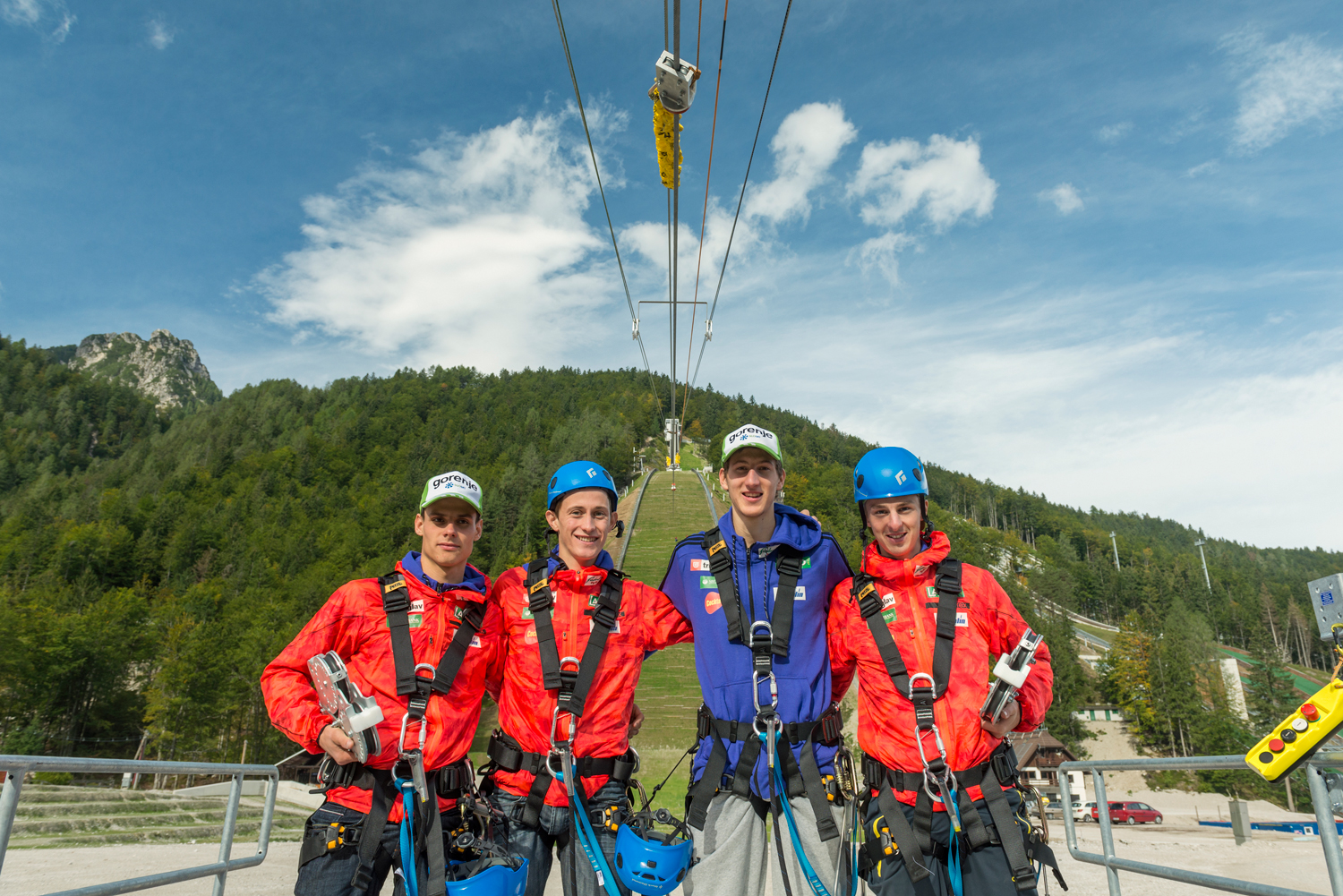 Photo Gallery >>>
---

ELAN INVENTA AND PLANICA

Over the recent years, Elan Inventa has been adding élan to the Planica events with its creative projects, challenges and impressive achievements. The fairytale Inventa wrote in Qatar with the three venues it equipped for the World Handball Championship in January 2015 has nearly slipped from the public mind, as new challenges and two bold new projects connected with Planica have taken its place.

The driving person behind the first project is Dr Franci Petek, the same Franci who became Nordic World Ski Champion in 1991. In cooperation with Petek, Elan Inventa manufactured a mobile miniature ski jumping hill called Mini Planica. It is designed to be used in all seasons, requires minimum space and is easy to install.





Another brand new attraction of the Planica Nordic Centre that can be used year round is the Zip-Line, which takes riders across the Planica giant hill in a wild ride that mimics the experience of ski jumping.

The upper station is located at 1,151.6m above sea level, and the lower station at 949m a.s.l. The elevation change totals 202.6m, the length of the wire rope is 566.06m. The average gradient is 38.33 degrees.

The zip-line can be used at temperatures between -10 °C and +40 °C and in all weather conditions, except during thunderstorms with the possibility of lightning strikes.

The minimum weight requirement is 40kg; the upper weight limit is 120kg. Zip-line riders must be at least 140cm, and not more than 200cm, tall.

The project is run by Zavod za šport Planica and implemented by Elan Inventa d.o.o.



In September 2015 Elan is celebrating its 70th birthday. The size of the cake is not important, though; what matters is that Elan continues to put smiles on the faces of generation of people who share the enthusiasm for sports and adventure.

Come to Planica, and fly with us on our Zip & Fly!

Do not forget to come back in January, when Planica Nordic Centre will host its first-ever Cross Country World Cup race, and in March, when we will fly together again.