World Snow Day or World Campaign "Bring Children to the Snow"

On Saturday and Sunday, 16 and 17 January 2016, the Planica valley will for the fifth consecutive year host World Snow Day. Beside in Planica, similar snow activities will be organized in more than 40 countries around the world.




The event is primarily intended for children, who in Planica will be able to test themselves in Nordic disciplines - ski jumping and cross-country skiing. They will be able to borrow equipment for free and, accompanied by professional guidance also make first steps in this winter-sports activities.

In Planica we will, of course, also greet Franci Petek, a former top ski jumper who, on his blockbuster of the year - Mini Planica, will conjure up the beauty of Planica ski jumping. For a moment, also your children can become Peter Prevc, Jurij Tepeš or Špela Rogelj.

A multitude of other activities on the snow will be available to children, thus making the event certainly entertaining and unforgettable. Our loyal sponsors will take care for delicious snacks and prizes.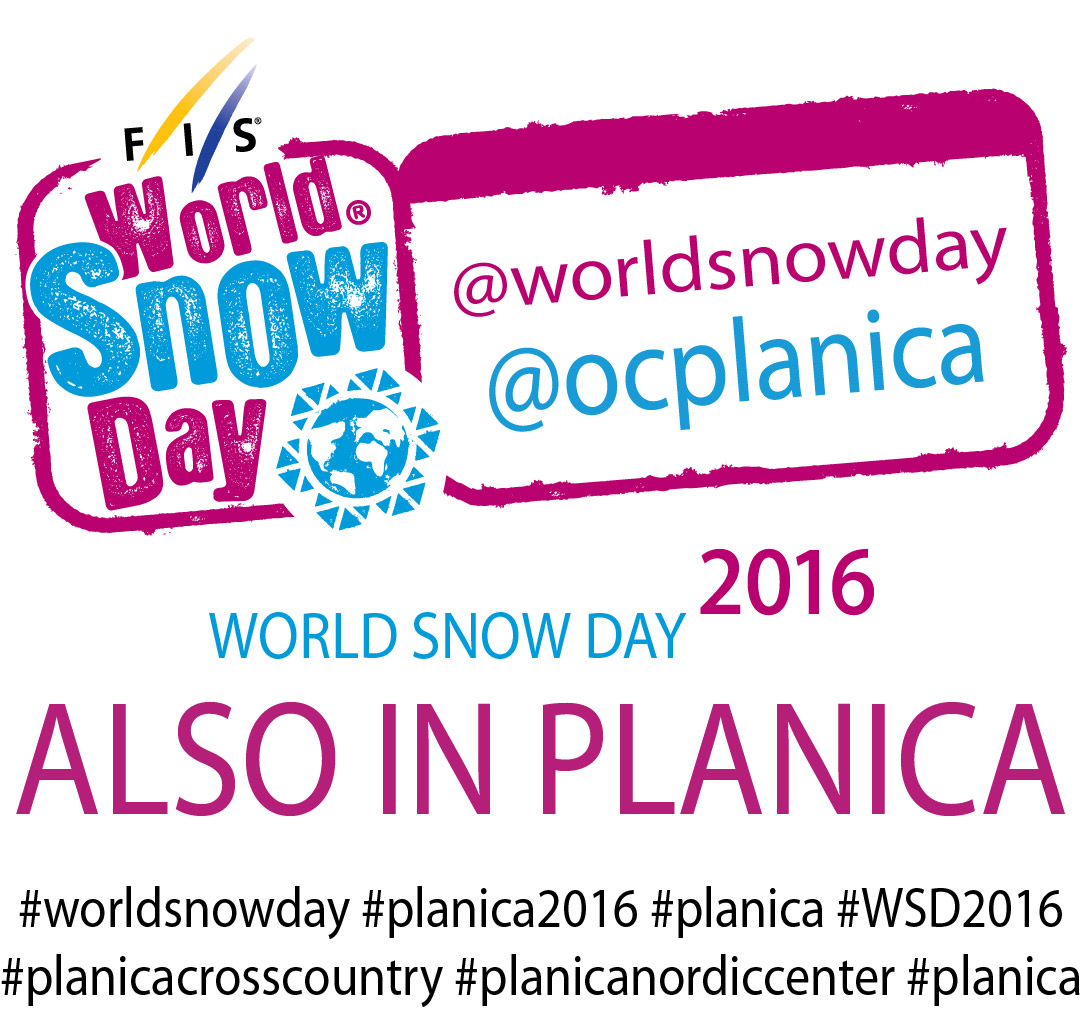 And as we wish to be different, and especially in children it is wrong to impose limits, we also invited children with developmental disorders. On Saturday, 16 January, they will join other children in Planica, who will use the chance of free enjoyment in the snow land of a new Nordic centre, prepared especially for them. The event of the day will also be a part of a global movement of Special Olympics.

The World Snow Day will be held concurrently with the Cross-country World Cup and will be free for all visitors.

Children's awareness that at the same time also other children of all races and cultures enjoy such an event elsewhere in the world, will surely make the event even more magical. Suddenly, we will all become a part of something big.

PHOTO GALLERY World Snow Day 2015 >>>