60 athletes from 14 countries were welcomed in Planica by good conditions for the FIS Continental Cup Nordic Combined competition. Athletes started with ski jumping provisional round for tomorrow's competition due to bad weather forecast.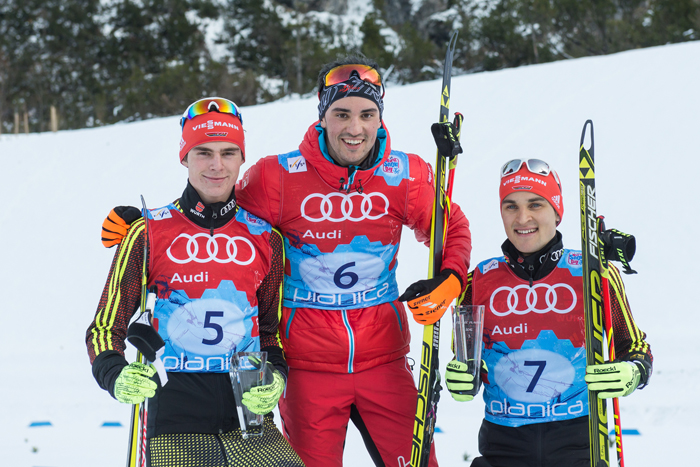 PHOTO GALLERY >>>

Steindl won the provisional round (133.5 m) and gained 25 second advantage over Simon (132.5 m) for tomorrow's Cross-Country race. Nabeev's lag was 56 seconds after the third place (130.5 m).

The best starting point for the Cross-Country race belonged to Russian Niyaz Nabeev (134.0 m) who had a 2 second advantage over Austrian Fabian Steindl (132.0 m). German Tobias Simon took the third place (130.0 m) with a 12 second lag behind Nabeev.

The athletes were faced with five very demanding laps on the new track. German and Austrian team lead the way and in the end Austrian Luka Greiderer was the fastest coming from sixth place after the first part of the race. Just 1.6 seconds behind was Vinzenz Geiber from Germany, while his teammate finished in third place.