They were cheered on by 13.200 thousand spectators, mostly children, who were enjoying long jumps and picture perfect weather in the valley below the Ponce. Austria's Gregor Schlierenzauer equaled world record at 253.5 meters but touched the ground meaning that Poland's Kamil Stoch record (251.5 m) from last season still stands.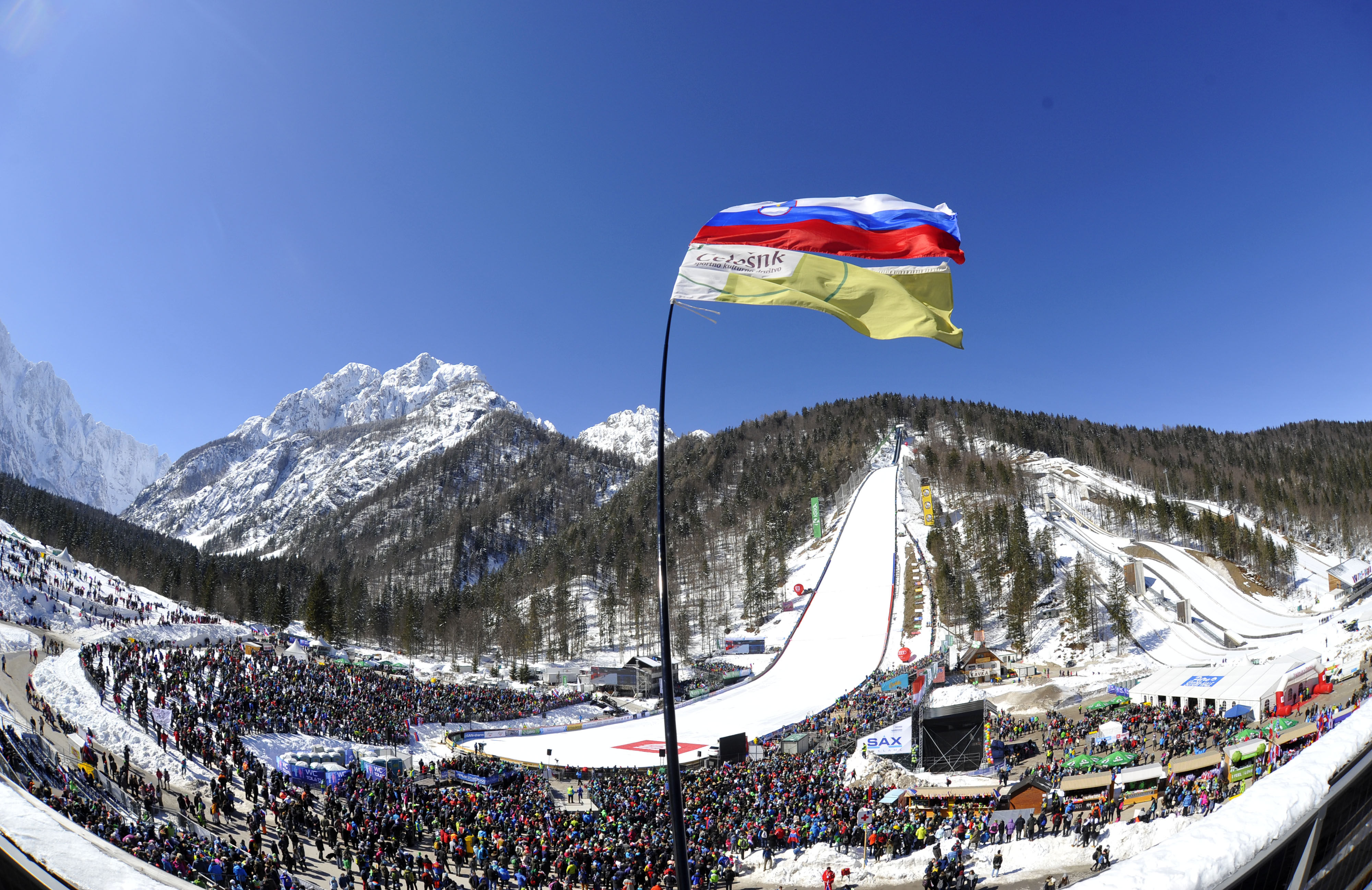 Planica never dissapoints. foto: BoBo
The winner of the qualifications was Norwegian Johann Andre Forfang with 241 meters. He was followed by Slovenian's Anže Semenič who jumped 234 m. Third place went to Poland's Dawid Kubacki with a jump of 224.5 m. Jernej Damjan was 10th with 223.5 meters, while Jurij Tepeš ended 16th with 235.5. Crowd-pleaser, Robert Kranjec, landed at 238 m which was enough for 21st place. Peter Prevc, 2015/2016 World Cup champion, landed at 214,5 m (25th). Tomaž Naglič flew down to 222 m (28th). Further down, at 32nd place we find Anže Lanišek (204 m). Cene Prevc finished 37th (226.5 m) followed by his teammate Žiga Jelar (38th, 222.5 m). Unfortunately, Cene's brother Domen Prevc (53rd, 188 m), Nejc Dežman (48th, 190.5) and Tilen Baartol (43rd, 188.5  m) were all too short for tomorrow's competition.
Da športnik zdrav je in močan, uživa Derby banane vsak dan.