Slovenian team finished 3rd today. Foto: BoBo
Poland are the winners of the team event at the Ski Jumpig World Cup season finale at Planica on Saturday, with combined score of 1627.9 points in two rounds. German were second with 1619.8 points while the third place went to the team of Slovenia with 1603.1 points.
21.200 fans gather today in Planica to cheer on their team. Yet again sunny weather took care of an amazing scenery only possible in the valley under Ponce mountains.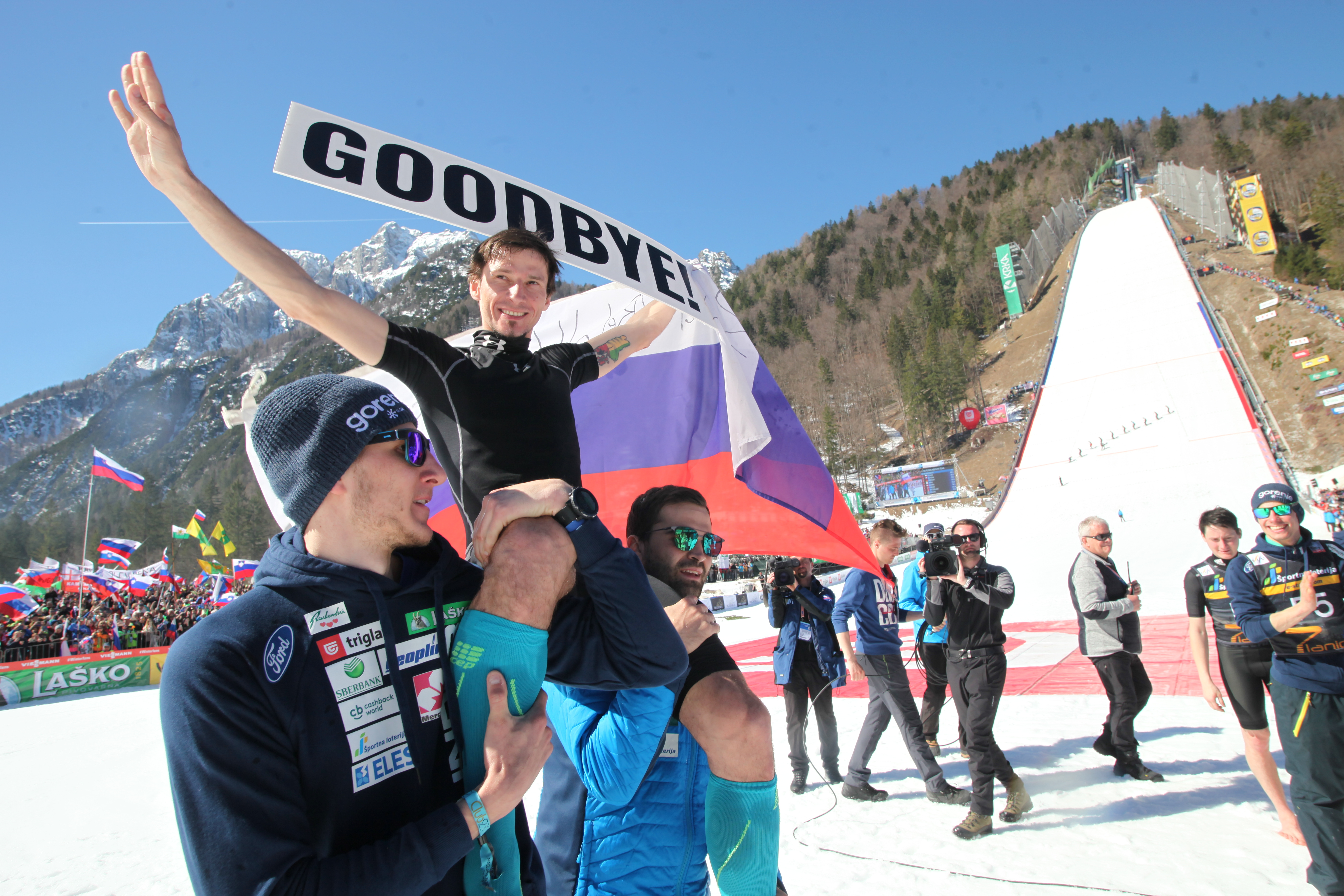 Robert Kranjec retired today. Foto: BoBo
Slovenia was represented by Anže Semenič (228.5 m / 218 m), Peter Prevc (212 m / 223 m), Domen Prevc (229.5 m / 239 m), Timi Zajc (224.5 m / 235.5 m) who yet again performed very well.
The winning team featured Jabuk Wolny, Kamil Stoch, Dawid Kubacki and Piotr Zyla. Germany was represented by Karl Geiger, Constantin Schmid, Richard Freitag, and Markus Eisenbichler.
The best jumping performance came by the hands of German Marcus Eisenbichler who landed at 246 meters in the 2nd round.