There was some trouble for the organizers today in Planica, caused by windy conditions. As a result of this the qualifications lasted for nearly two hours. Noriaki Kasai achived the longest jump of the day with 217,0m, this was enough for 4th place. Qualification winner today was Anders Jacobsen from Norway and the 2nd place was split between Severin Freud (GER) and Anton Hajek (CZE).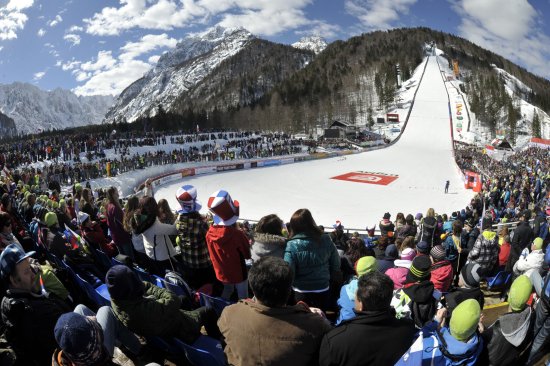 foto: Bobo
Photogallery >>>
On Friday we will be able to see six Slovenian jumpers: Robert Kranjec (202,0), Jurij Tepeš(216,5), Peter Prevc (206,0), Andraž Pograjc (202,5), Matjaž Pungertar (195,5) and Anže Semenič (185,0).
"As we have said, tomorrow we aim for gold. Jurij, Robert and Peter are strong, but the competition is strong as well", said Slovenian head coach Goran Janus.
Results >>>