Planica, idyllic valley best known for ski jumping and flying, hosted a premiere FIS Cross-Country World Cup competition in newly opened Nordic Center. Sprints for ladies and men in free technique as probably the most interesting Cross-Country disciplines attracted over 2500 spectators. They had opportunity to see the best Cross-County athletes in some very attractive runs and enjoy beautiful winter day with sun and blue sky, surrounded with picturesque mountains. In the meanwhile around one thousand people visited World Snow Day event.

PHOTO GALLERY >>>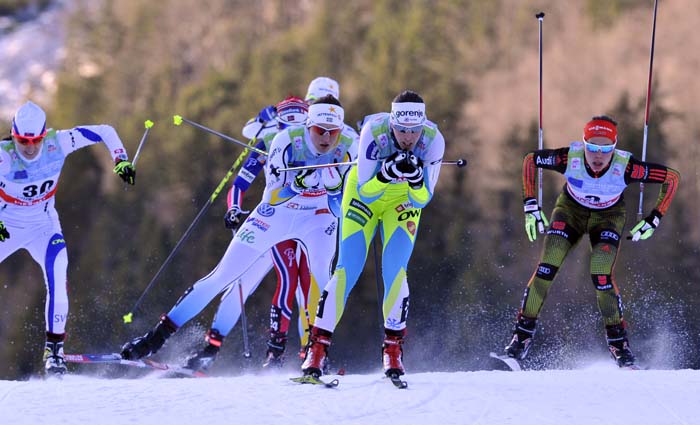 Sweden's Stina Nilsson and Italy's Federico Pellegrino have won the 1.2 km free technique sprints. In second place behind Nilsson's winning time of 2:33.03 was Norway's Astrid Urenholdt Jacobsen +0.34 and in third place was Heidi Weng also of Norway +0.55 back. Best home athlete was Vesna Fabjan who narrowly missed the semis and finished in 7th place. Following Pellegrino onto the podium was Baptiste Gros +0.88 and Richard Jouve +1.71 behind.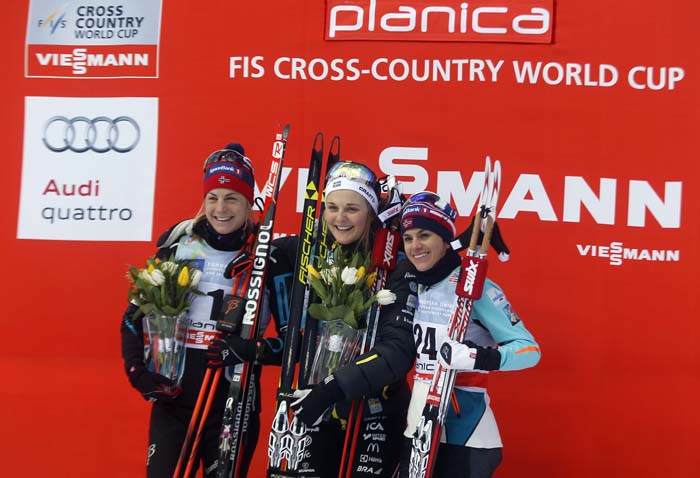 Stina Nilsson, SWE
I am really happy for the second win this season. I had a great day. My plan was to ski as much as possible in the front. I am excited to be in the lead of the sprint World Cup.

Astrid Uhrenholdt Jacobsen, NOR
It feels great to be back. I was disappointed to leave the Tour de Ski. I think my shape is back where it was before the Tour. Today was great. I had a strong prologue and felt very good in the heats.

Heidi Weng, NOR
I am still surprised with third today. I thought Ingvild beat me in the finish. I still felt tired after the Tour de Ski but it got better during the day. I like the course here in Planica.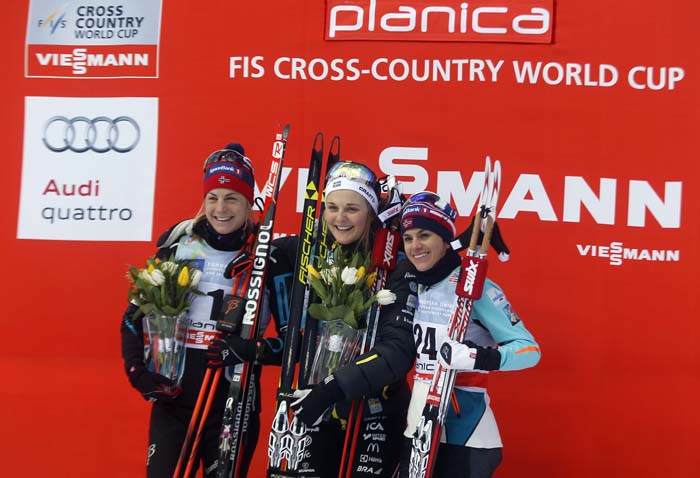 Federico Pellegrino, ITA
It felt very good in the qualification. I was worried it could get worse. I learned in my semifinal how to ski in the final. I expected Baptist to be fast on this course so my plan was to go in the front and get a gap on the others.

Baptiste Gros, FRA
In the semifinal I thought I could win but in the final it was clear that Federico will win. There are many curves on the course but it was fun to ski and I always found the right position.

Richard Jouve, FRA
I was quite tired in the final. The last uphill was very hard for me but I am very happy to be 3rd today. We are now looking forward to the team sprint tomorrow.