The opening of the Planica festival was a success for the Slovene team. In front of the large home crowd Peter Prevc was victorious who won ahead of his teammate Jurij Tepeš. The competitor from Dolenja Vas managed 248.5 m in the first round which also became a new hill record. The new hill record brought Peter significant advantage ahead of Tepeš on the second place. Peter's advantage after the first jump was 19.2 points. Tepeš managed 223.0 m in the first round whilst third place was held by Stefan Kraft (240.0 m) from Austria.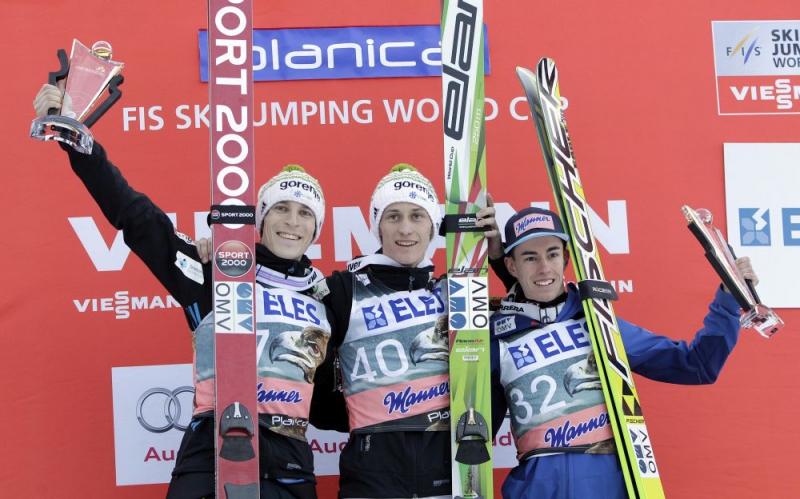 PHOTO GALLERY >>>

Due to the shadow setting over the hill the conditions weren't so good second time around and thus the flights were not as long as in the first round. The Top Three rank did not change after the second round. Prevc (248.5 m; 233.0 m) received 20 style points from all 5 of the judges for his perfect jump in the second round. This was Peter's sixth career win and third in season. Tepeš (223.0 m; 233.0 m) took care of double victory of Slovene eagles whilst Kraft ended up third (240.0 m; 238.5 m).

Prevc was very happy with today's win: "Everything came together perfectly and the result was even beyond the expectations. There is no perfection - no matter if all judges give you the highest points. The most memorable thing from today's competition for me will be the singing of Slovene hymn by the crowd gathered here in Planica. The competition was also very enjoyable for the spectators. They have seen a lot of flights over 220 m."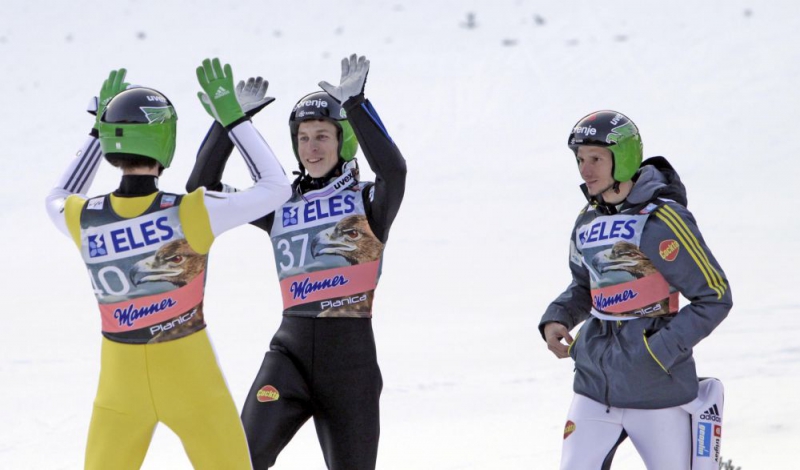 Very satisfied with the today's result was also Tepeš: "I am very satisfied with both today's jumps. I was a bit angry after the first round but I managed to channel this into my second jump. Winning on a home ground is simply the best. Today's performance is ranking among top 10 performances of this season. This time everything worked out for me in the end since I only won over Kraft for 0.1 point."

Severin Freund (223.0 m; 230.5 m) ended up just out of the top three, ranking fourth. Freund now only has 44 points advantage ahead of Prevc before Sunday's finale.

On tomorrow's team even Slovenia will be represented by Tepeš, Semenič, Kranjec, and Prevc. Trial round starts at 9:00 CET followed by first competition round an hour later. All togehter eight teams will compete for the podium.