Polish jumper Klemens Muranka won todays COC competition ahead of Slovenians. Due to the strong winds we saw only one round of the competition. Muranka's 141.5 meters meant a high lead over the rest. Jaka Hvala finished second with 124.0 meters while Andraž Pograjc finished third with 122.0.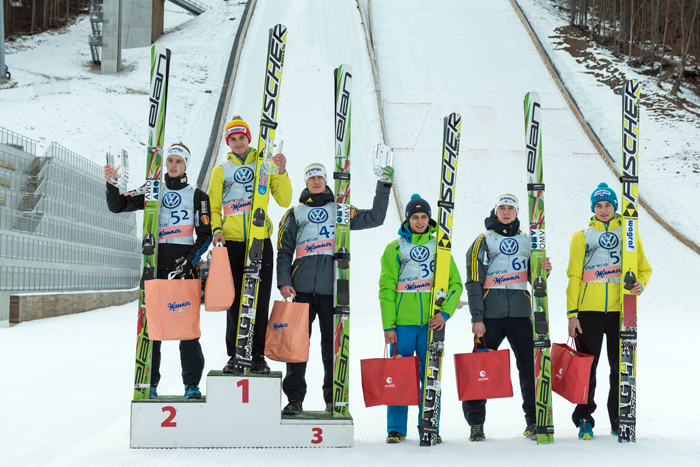 Continental Cup Nordic Combined competition in Planica and Pokljuka came to an end with the second race. Due to the changing winds on the Bloudek giant jumping hill the conditions in Planica were quite demanding, while the race on the Pokljuka plane served us with another exciting performance of the top athletes.

Austrian Martin Fritz made the longest jump of the day (129.5 meters) and headed to the second part of the competition with six seconds advantage over Paul Hanf of Germany (125.0 meters). With 129.0 meters the Frenchman Laurent Muhlethaler finished third and started the run 25 seconds after the leader.

Yet again we saw a great Cross-Country performance from the Norwegians. After finishing fourth yesterday, Gudmund Storlien made a great effort on Pokljuka and beat his teammate Sindre Ure Soetvik by only 0.2 seconds. Storlien and Soetvik held 7th and 8th place after the first round of the competition, while the Austrian Lukas Greiderer finished 9th. With the third best time on the track he ended the competition with 0.8 seconds behind Storlien and on the podium.