Planica hosted the weekends first Continental Cup Ski Jumping competition. Victory went to home athlete Anže Lanišek who came in on top after the first round with 137.0 meters and adding another half a meter in the second. Slovenian success was complemented by Tomaž Naglič (131.5, 138.5) who took second place, while the Norwegian Joacim Oedegaard Bjoereng finished third (132.5, 137.0).

The winner was pleased with his jumps and the venue: "The conditions here were great with just a little back wind, but I think it was fair enough for everybody. I'm satisfied with my performance, although I didn't show my best jumps. There's still room for improvement until tomorrow, when I hope to win again. It's always great to be here in Planica, it feels like home."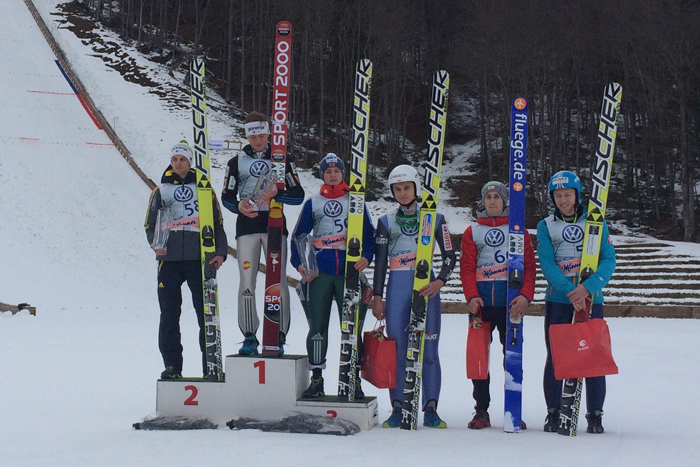 First part of the Nordic Combined competition belonged to Tobias Simon of Germany who landed at 136.5 meters in Planica and headed to the nearby tracks on the Pokljuka plane with a 44 second advantage over Marjan Jelenko of Slovenia (126.5) and Phillipp Kreuzer from Austria (127.5).

The Norwegian team made a great effort on the 10 km course. Truls Soenstehagen Johansen was the fastest and advanced from 22nd place to the 1st. His teammate Ole Martin Storlien trailed by only 3 tenths of second, while Sindre Ure Soetvik finished third. "It was a tough race, because I've started far behind. I had to go out hard and try to take it in the end and it worked out good," said today's winner.