After Mondays opening of Forum Nordicum the last two days journalists have been following presentations of FIS and IBU representatives and presentations of organizers and candidates for organization of large international competition.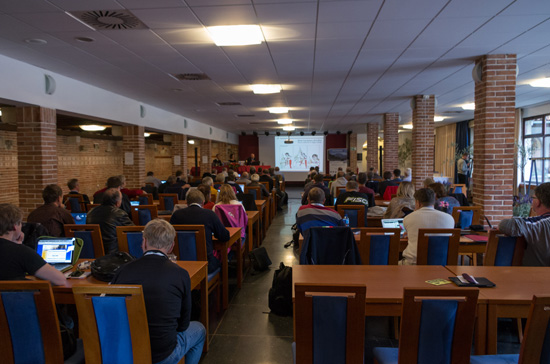 Photo gallery >>>

Yesterday the race directors Walter Hofer, Pierre Mignerey and Lasse Ottesen and Jenny Wiedeke, communications manager at FIS, talked about current situation in ski-jumping, cross-country and Nordic combined, while today we've seen the presentation of IBU's race director Franz Berger and communications manager Peer Lange.

Journalists were informed about the upcoming competitions by representatives of Ljubno, World Loppet, Planica, Falun and Pokljuka and were also welcomed on press conferences organized by companies Fischer and Atomic.