After the OC Planica decided to make a request at the International Ski Federation (FIS) to relocate the ski jumping finals from the Letalnica to the Bloudek giant, the ski jumping committee approved the request. Thus the World Cup Ski Jumping Finals, which will take place from 20th till 23rd of March 2014, will be held on the new Bloudek giant. The programme will stay the same as on the flying hill, while the FIS also added a seasons final competition for ladies to the programme.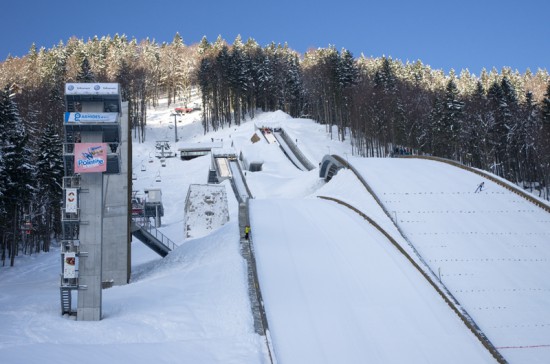 March 20th - Official training
March 21st - Men's individual competition
March 22nd - Men's team competition and ladies individual competition
March 23rd - Men's individual competition

Exact times for all days of competition will be known in the following months after the coordination of schedule with the TV rights holders and other stakeholders.

"This is an excellent opportunity in the light of World Championships 2019 candidacy. We are especially pleased that the FIS trusted us with an additional ladies competition. Therefore the programme on Saturday will be even more diverse. Now a difficult task awaits us – to organize for the first time a competition on the highest level on completely new facilities. Also very important is the fact that after the initial examination of organizational structure and placements of temporary facilities Planica can assure to accommodate the same number of spectators as in previous years," said the representative of Organizing committee Tomi Trbovc.