Due to some trouble with preparation of the inrun the qualification in Planica started a bit later than predicted – at 14:00 CET. Because of that, quite a few of 13,000 spectators, mainly the younger ones, left the venue early.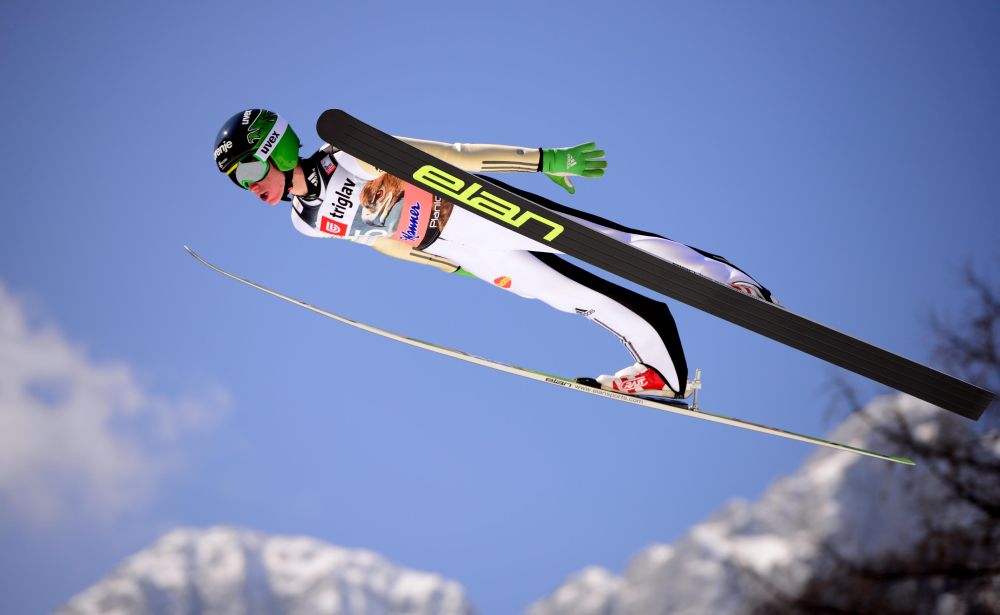 PHOTOGALLERY >>>

In the good weather conditions was the longest Austrian Michael Hayboeck. His 226.5 m was enough for the second place. The winner of the qualifications was Anže Semenič with 225.0 m. "With today's qualification jump I have proven myself that I am capable of good performances. I really enjoyed the atmosphere here in Planica today" said Semenič. Third in today's qualifications was Kamil Stoch from Poland.
Besides Peter Prevc (238.5 m, distance of the day) and Jurij Tepeš (233.5 m) who were already prequalified, the following Slovene flyers secured the place on the pre-last individual competition of the season: Semenič (225.0 m; 1.), Tomaž Naglič (210.0m; 8.), Robert Kranjec (208.0m; 11.), Jernej Damjan (205.0 m; 22.),Nejc Dežman (203.5 m; 25.), Matjaž Pungertar (198.0 m; 26.) and Anže Lanišek (193.5; 30.).

Cene Prevc (190.0 m; 34.), Jaka Hvala (183.0 m; 41.), Rok Justin (190.5 m; 42.) and Miran Zupančič (174.5 m; 47.) missed out of the top 40 and thus did not secure the place on Friday's competition.

"The hill is really beautifully made. We are flying low and all I can say is it is amazing." Those were Pungertar's thoughts about the new hill. One of the flyers who made it into Friday's competition was also Kranjec who said: "Even the smallest mistake on this flying hill reflects on the distance. We all first had to get to know the new hill. I do not want to expect too much from myself. I am very happy with the qualification for the Friday's competition."

"Big thank you goes to the Planica workers who did an incredible job. Three hour wait paid off at the end. Inrun was excellent and we have seen long flights. I am happy with the performance of our jumpers. We have 9 competitors on the start list, Anže Semenič won the qualifications, Jurij and Peter made amazing flights and they both still have some space to improve." Those were the thoughts on the qualifications of head coach Goran Janus.

Friday's competition starts at 15:15 CET with trial round taking place one hour earlier.

More than 3000 youngsters welcomed the spring in Planica

The valley below Ponce was again filled with children's laughter and romp. Insurance company Triglav has been caring for their policy holders for over 115 years now. They have also been making it possible for the kids from all over Slovenia to visit one of the biggest Slovene sports holidays for over 30 years.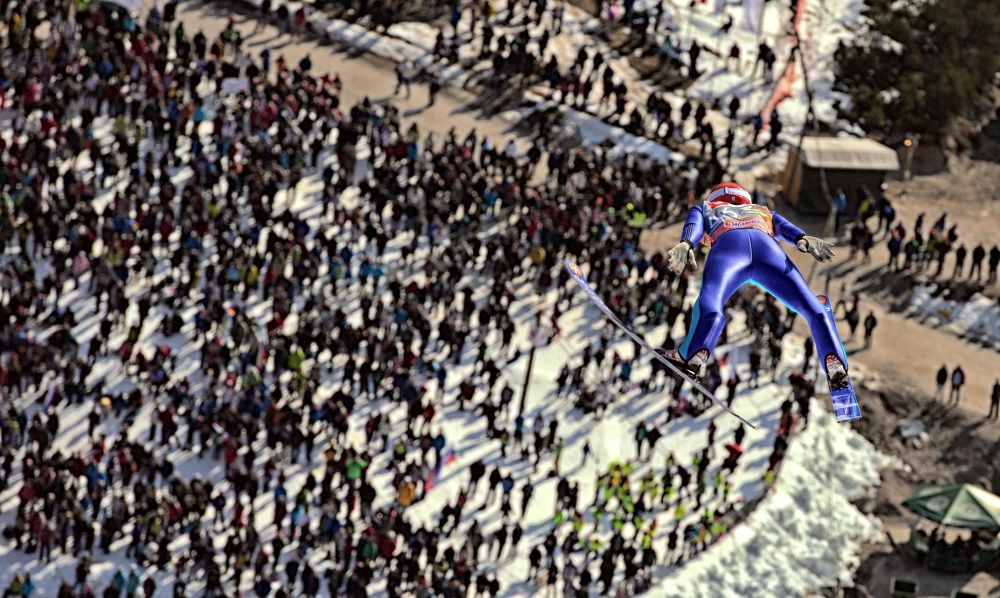 Under the action Triglav Generation, Triglav organised approximately 60 busses and enabled over 3,000 youngsters to attend Thursday's event. This year the biggest Slovene insurance company which has been involved with Planica events for 46 years now made a step further and enabled wider audience to try out virtual technology Oculus Rift which allows you to stimulate a flight on the Planica's flying hill.

Over 3,000 kids and their companions from all over Slovenia spent unforgettable field trip – they got the first view of the renewed flying hill of the Gorišek brothers and the small dot on the sky which was growing larger in front of their eyes and finished with the landing of a ski flyer in front of their eyes. Thursday's official training for FIS World Cup Ski Jumping Finale was made accessible to them by Zavarovalnica Triglav. They were joined by some of the larger Slovene families and a group of kids with special needs. They were cheering altogether for the best ski jumpers of the world lead by Peter Prevc.