24. –
28. 3.
2021
FIS SKI JUMPING WORLD CUP
Wednesday, 24th of March 2021
Qualifications
―
Thursday, 25th of March 2021
Individual competition
―
Friday, 26th of March 2021
Individual competition
―
Saturday, 27th of March 2021
Team competition - rescheduled
―
Sunday, 28th of March 2021
Team competition
Individual competition
The Organizing committee Planica will once again present a prize for the athlete who gathers the most points during the 7 official rounds of the event. The winner will receive 20.000 CHF.
The sum of the points will be calculated from:

• Friday's qualifications, first and second round, 26th March
• Saturday's first and second round, 27th March (the points of a single athlete participating in the team)
• Sunday's first and second round, 28th March
Cheer in Planica from your living room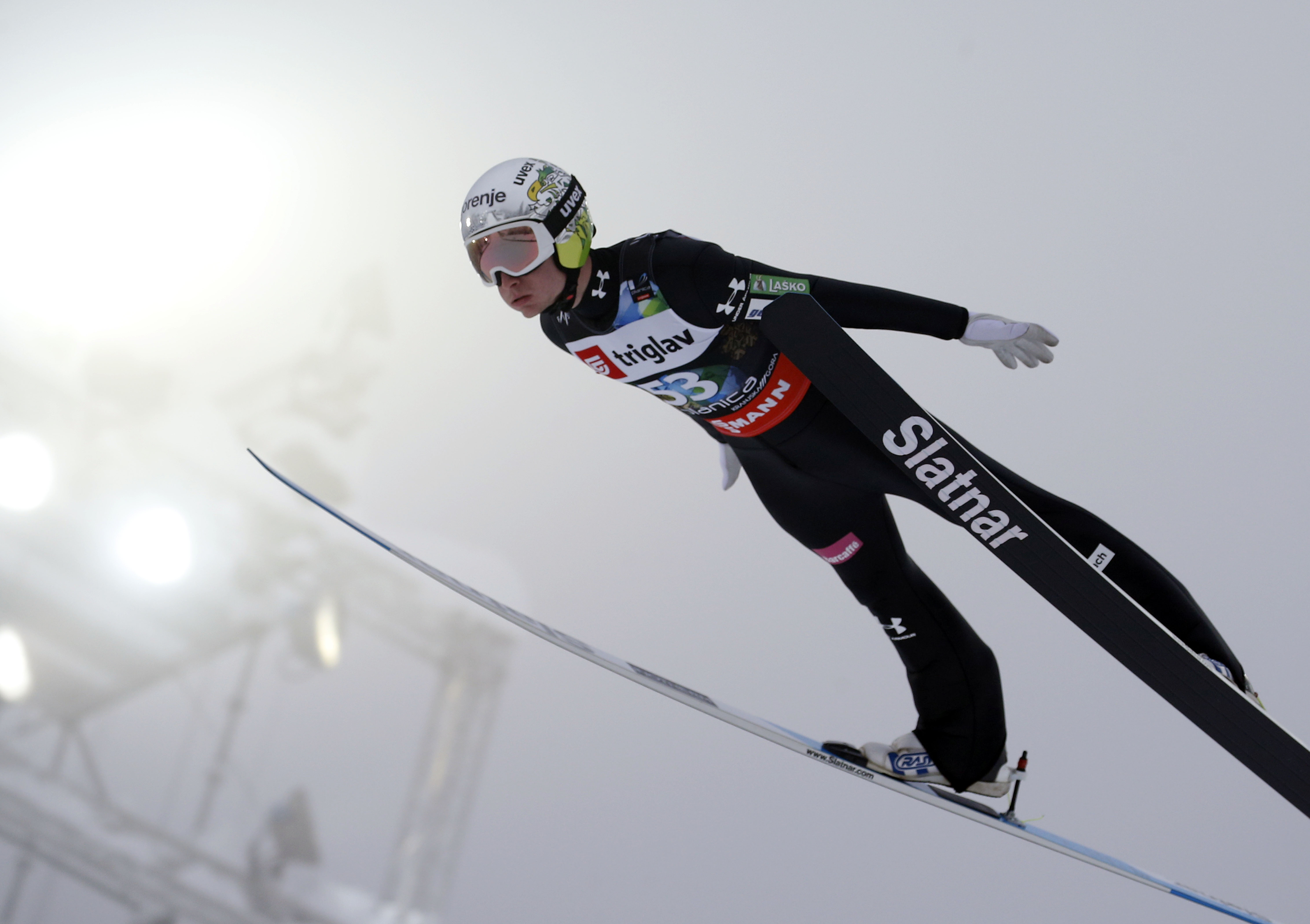 You can watch ski flying from the comfort of your living room. Secure your spot among the virtual fans at the Planica 2021 Zoom stands, and hold your breath with fingers crossed as you follow the ski jumpers' achievements in the valley under the Ponce mountains.
The area of Planica closed
The Organizing committee of Planica is informing all visitors to Planica, Tamar and surrounding peaks, that the valley under the Ponce will be completely closed from 23rd to 28th March during the FIS Ski Jumping World Cup due to preventive health measures concerning the Covid-19 epidemic.