World Snow Day 2023 will be organized only one month before the FIS Nordic World Ski Championships will take place in Planica!

What a challenge for us! But we will do it just the way we can. Unforgettable and different from all the former WSD events. This time the event will be organized in cooperation with Tourist Board Kranjska Gora. Therefore for this edition of World Snow Day our event will be hosted in Kranjska Gora, just few kilometres away from Nordic centre Planica. We will do an unforgettable event, on 15th of January. Everything will be organized in the spirit of nordic sports. Our Championships mascot Vita will join us as well. We can expect a lot of fun and our partners can't wait to join us again. It will be a spectacular invitation to the FIS Nordic World Ski Championships.
Kranjska Gora is ready, we look forward to seeing you on the snow!


Individuals participate in the cost-free event at their own risk. By participating, the participant or his parent and/or legal representative confirm that they will not assert any compensation claims against the organizer. The organizer of the event can publish data, photos, video content and statements of the participant in the public media, without anyone demanding any compensation from the organizer.
---
Art contest Planica and Children
This year's competition in Planica will be special and Thursday will be special as well. On the day of qualifications, the biggest fans of ski flying - the young from all over Slovenia – will gather in Planica.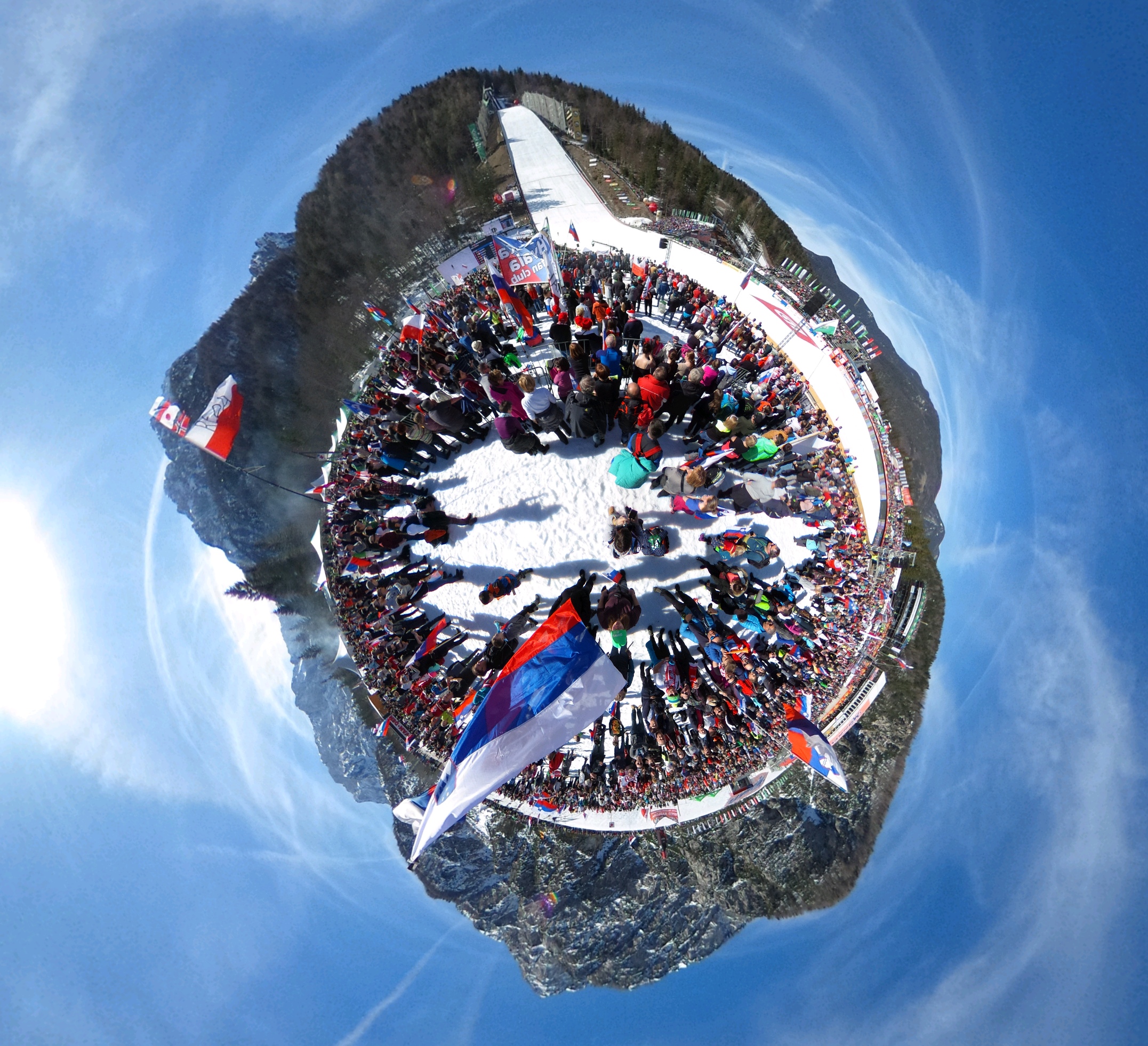 We will host tens of thousands of children and amongst them there will also be those that will prove to be the most creative. Because the best fans also need props, we're inviting primary school pupils from 7th and 8th grades to participate in the art contest with cheering banners that they make by themselves. We will then choose ten schools that will receive a trip to Planica for fifty kids.

Words and images from Planica will reach the whole world and vice versa, we want that the whole world gathers in Planica at this special event. The topic of the contest that should be presented on the banners is therefore: The whole world is in Planica.