The World Snow Day has become a real winter treat for children
This year we`ve achieved something we`ve been dreaming about. Planica was recognized as the Best World Snow Day 2019. This category is designed to recognize events which have gone above and beyond the call of duty.





PHOTO GALLERY - 2019, part 1 >>
PHOTO GALLERY - 2019, part 2 >>
WE ARE VERY PROUD AND WILL DO OUR BEST ALSO IN JANUARY 2020. On January 18th and 19th, 2020, the valley below Ponce will host the World snow day event for the 9th time in a row. The emphasis will be on promoting Nordic sports, ski jumping and cross-country skiing, as well as on promoting FIS Ski Flying World Championship 2020 and FIS Nordic World Ski Championships 2023 in Planica, sLOVEnia.

The children will be able to borrow the entire equipment free of charge while professional guidance and excellent animation of the event will also be taken care of. In addition to sports activities, we will provide visitors with a lot of fun with mascots, instant production of photographs with Planica background and social games for the youngest. The ever-year hit of the event, the search for the hidden treasure, will be organized as well.

Undoubtedly, also in 2020, the event will be unforgettable. In cooperation with our partners we will provide delicious snacks, warm drinks and great prizes. Visit to the event will be free for all.

We will again spend two exceptional winter days in the most beautiful valley of World Championships.

Organization of the event and additional information:
Nataša Albreht, Mob.: +386 51 419 800, natasa.albreht@sloski.si
---
Art contest Planica and Children - To Planica by Train
Every year Organizing committee Planica invites children of 7th and 8th grades of Slovenian primary schools to participate in art contest. The goal of this year's theme – To Planica by Train – is to convey a message about our commitments concerning the sustainable development project, of which a very important part is also the use of public transport.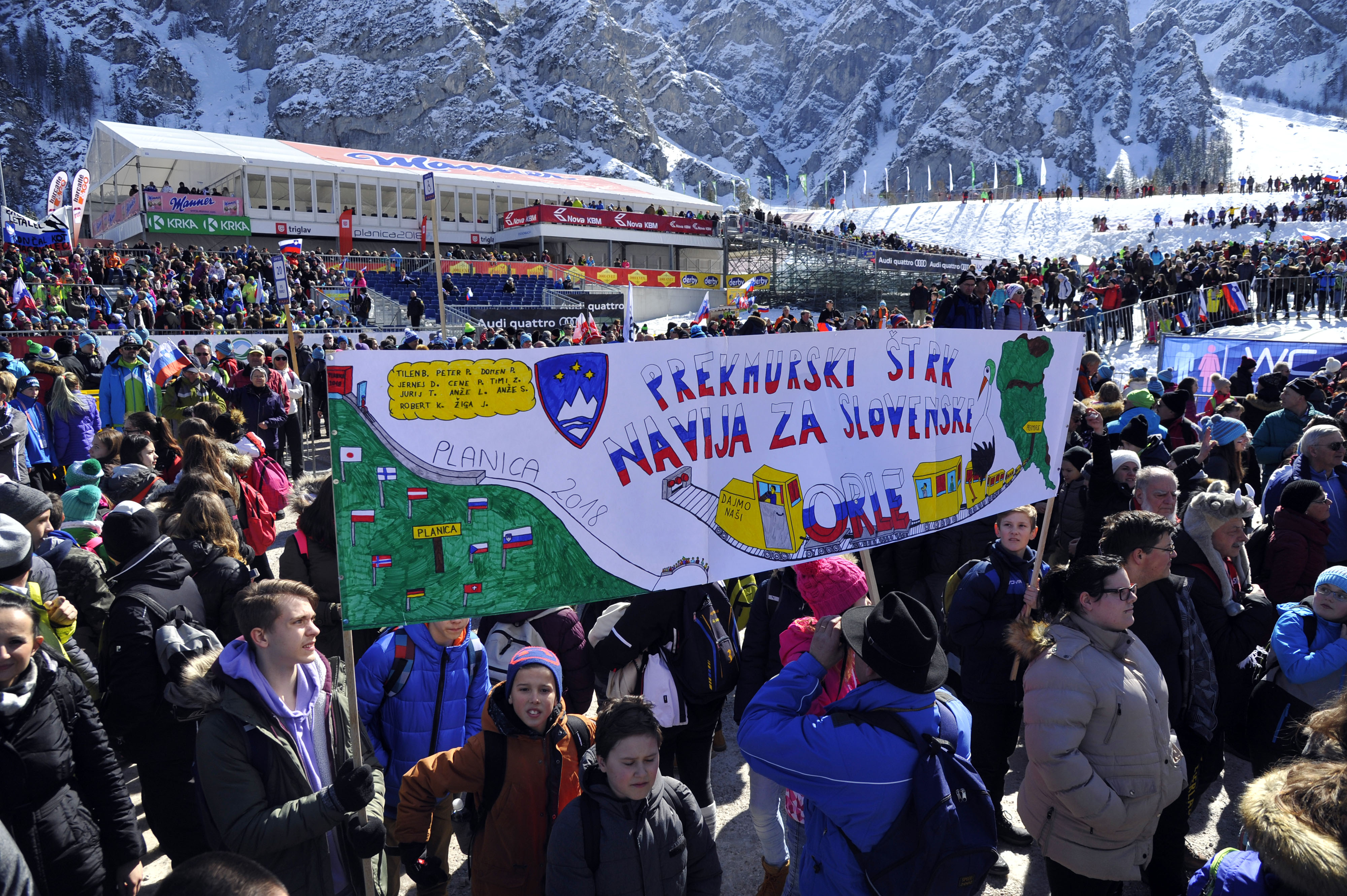 We're also encouraging team collaboration, which is a vital part of sports in general; therefore young artists have a task to create large cheerleading banners in groups. Among all the entrants we will choose 10 primary schools that will be rewarded with a trip for 50 people to Planica on Thursday 21st of March.