Art contest Planica and Children - To Planica by Train
Every year Organizing committee Planica invites children of 7th and 8th grades of Slovenian primary schools to participate in art contest. The goal of this year's theme – To Planica by Train – is to convey a message about our commitments concerning the sustainable development project, of which a very important part is also the use of public transport.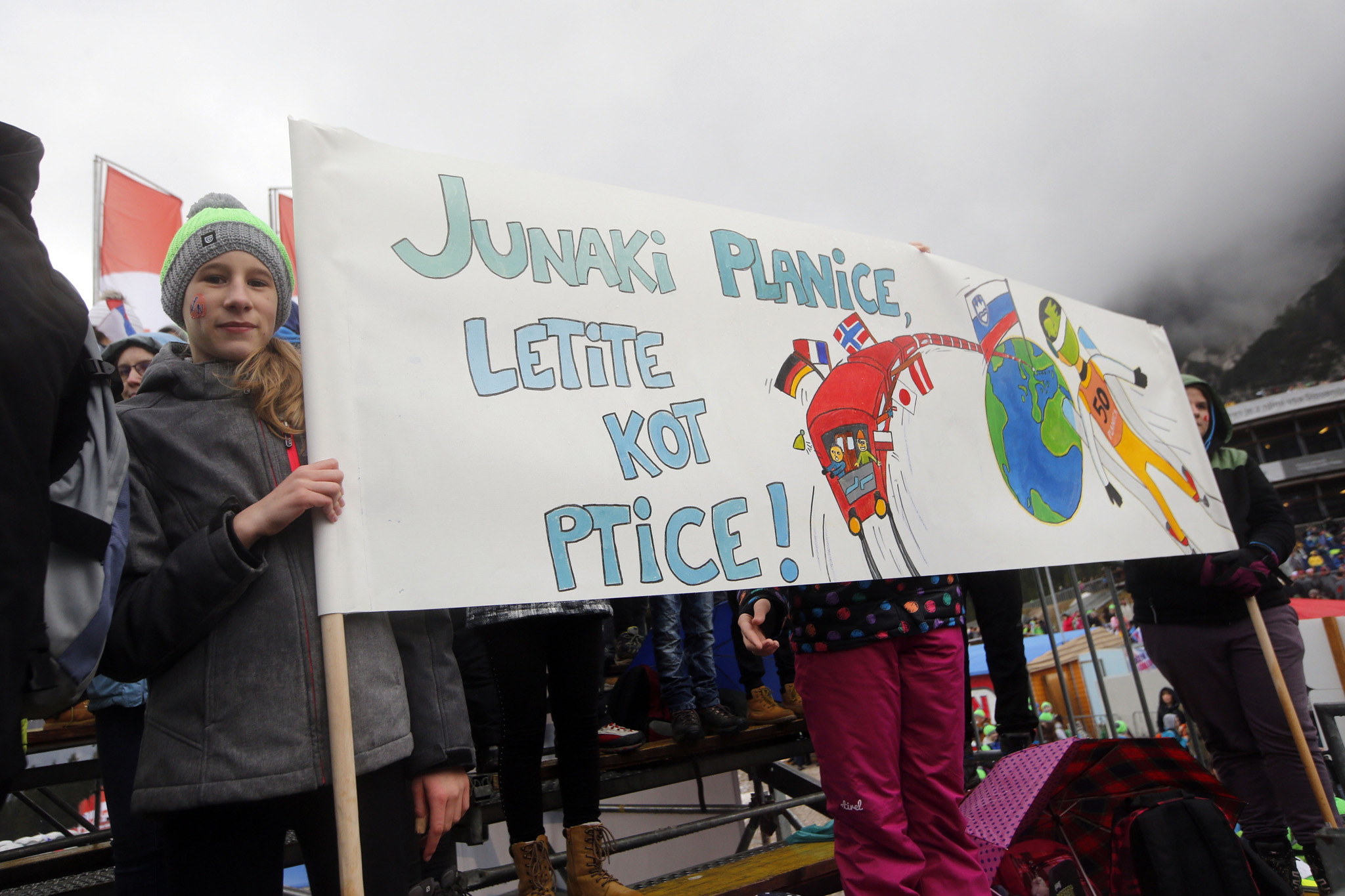 We're also encouraging team collaboration, which is a vital part of sports in general; therefore young artists have a task to create large cheerleading banners in groups. Among all the entrants we will choose 10 primary schools that will rewarded with a trip for 50 people to Planica on Thursday 22nd of March.
---
World Snow Day in Planica
On 20th and 21st January 2018, the valley below Mt. Ponce has for the seventh consecutive year hosted the World Snow Day event. The event was designed for children of all ages.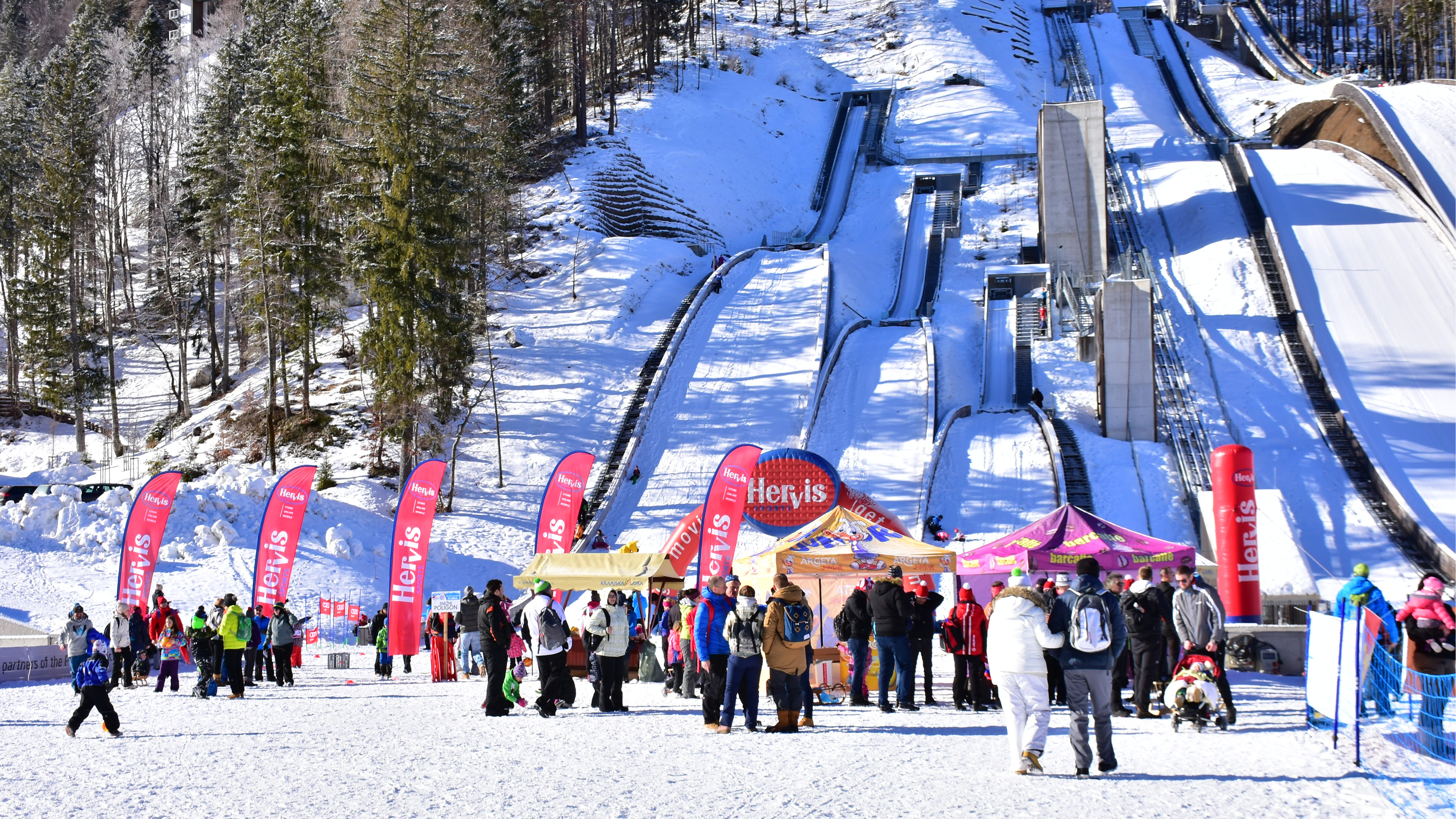 PHOTO GALLERY - 2018 >>


At the outstanding miniature ski jumping hill called Mini Planica, children got a chance to experience their first ski jumps. The aim of the mobile miniature ski jumping hill is to provide an innovative and easy-to-use ski jumping demonstration method with professional guidance. We also took care for slightly bigger brave ski jumpers with bigger hand-made ski jump made of snow.

There were a good number of other on-snow activities:
- Snowboarding for the youngest, which was again a complete success of the World Snow Day.
- Cross-country skiing with a team of cross-country skiing Instructors.
- Sledging, snow hockey and snow football, search for hidden treasure, snow polygon and especially for parents, snow volleyball.

The event has been doubtlessly diverting and memorable. In January 2018, we hosted over 1,500 smiling visitors in two days.

Our loyal event partners, whose number increases each year, took care of delicious snacks, warm tea and outstanding prizes and awards.

A visit to the venue, which took place in the outrun of the small ski-jumping hills in Planica, was free for all visitors. Equipment rentals and professional guidance of individual activities were available free of charge for all participants. We spent two amazing winter days in Planica with our children and their big smiles. They gave us lot of energy for the future events.

Children's awareness that at the same time also other children of all races and cultures enjoy such an event elsewhere in the world, surely make such an event even more magical.

The event was organized in Nordic Centre Planica by Ski Association of Slovenia, Organizing Committee Planica.