ACCORDING TO THE CURRENTLY VALID MEASURES AND DECREES IN FORCE IN THE REPUBLIC OF SLOVENIA FOR LIMITING THE SPREAD OF THE CORONAVIRUS DISEASE COVID-19, IT IS NOT YET POSSIBLE TO CONFIRM THE EVENT WORLD SNOW DAY.
World Snow Day
World Snow Day has already attracted thousands of visitors to Planica in the past months of January and every year the event receives more praise. In 2019, it was even declared the best event in the world by the International Ski Federation.




This time, young sports enthusiasts will come to Planica for the tenth time in a row, so this winter the organizer will make a special effort to make the event on this jubilee unforgettable. There will be cake!

As is usual in recent years, both Nordic disciplines, ski jumping and Cross-Country skiing, will be in the forefront, but of course everyone will be able to find something for themselves, as there will be many other activities on the snow. Of course, parents also won't get bored. All activities for visitors will be free.

World Snow Day 2020:
Photo gallery, day 1 >>
Photo gallery, day 2 >>
---
Art contest Planica and Children
This year's competition in Planica will be special and Thursday will be special as well. On the day of qualifications, the biggest fans of ski flying - the young from all over Slovenia – will gather in Planica.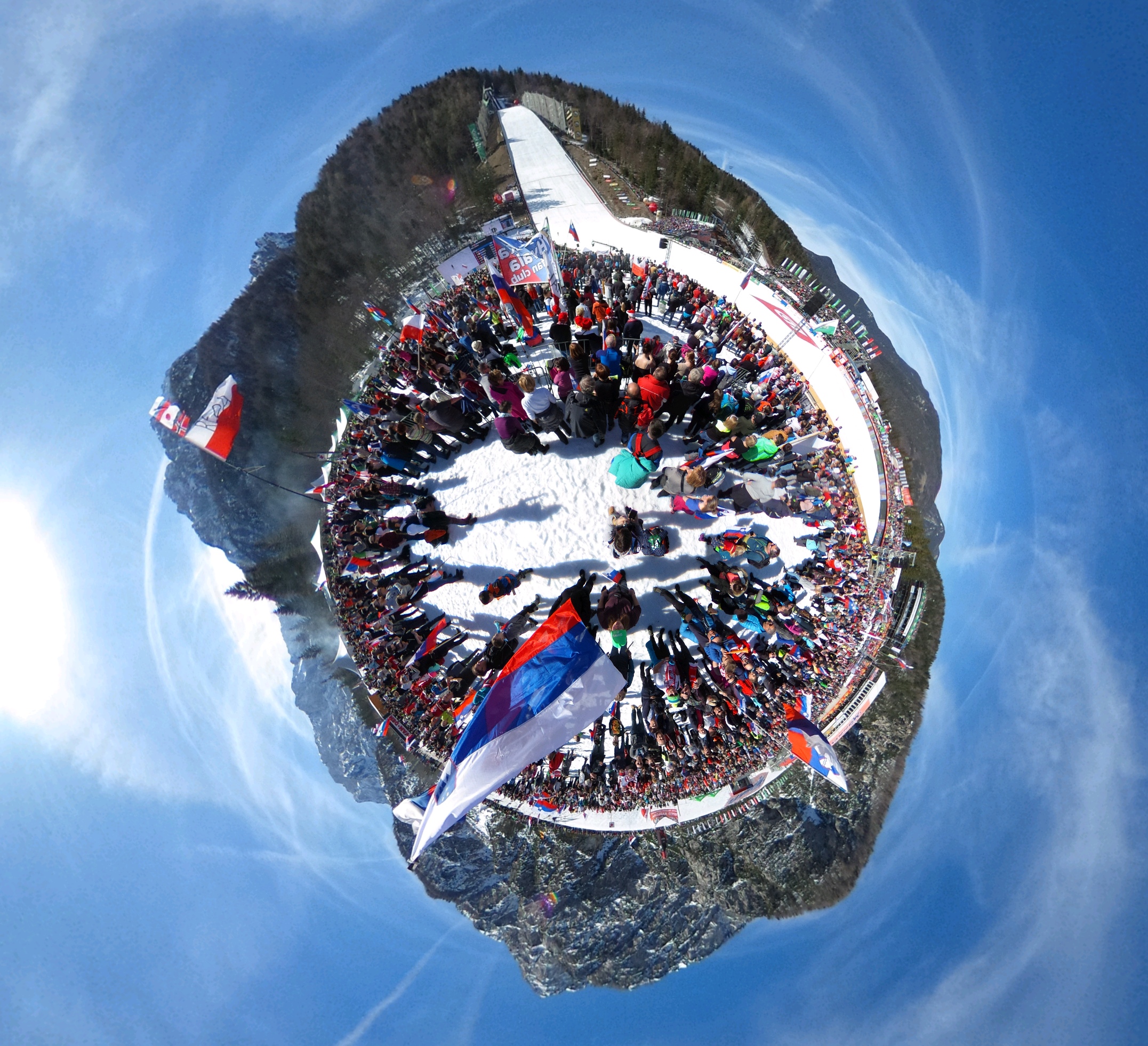 We will host tens of thousands of children and amongst them there will also be those that will prove to be the most creative. Because the best fans also need props, we're inviting primary school pupils from 7th and 8th grades to participate in the art contest with cheering banners that they make by themselves. We will then choose ten schools that will receive a trip to Planica for fifty kids.

Words and images from Planica will reach the whole world and vice versa, we want that the whole world gathers in Planica at this special event. The topic of the contest that should be presented on the banners is therefore: The whole world is in Planica.